How do I use Inboxes.app?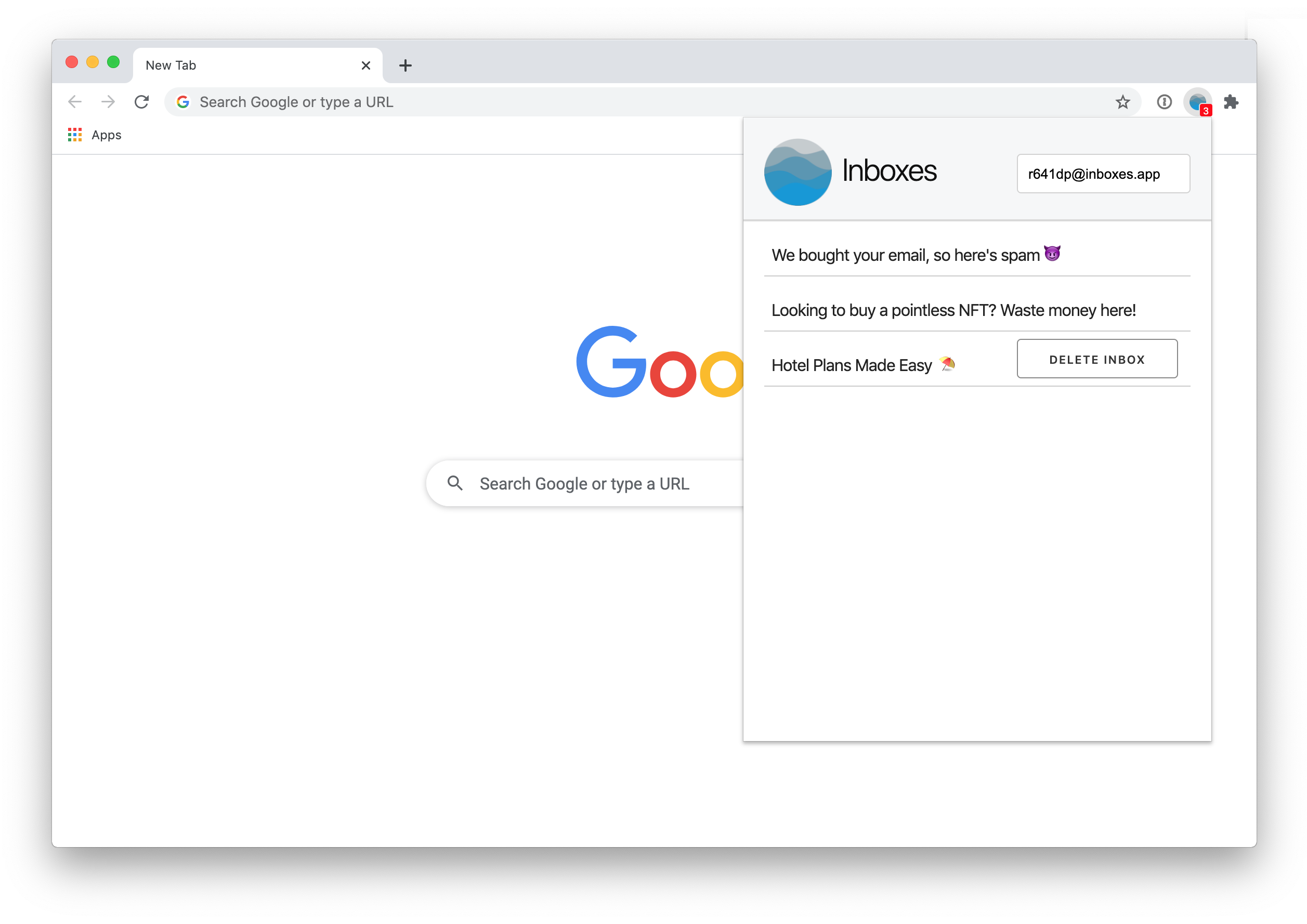 Inboxes App is a Chrome Browser extension
It sits in the top of your browser and creates you new email addresses.
Creating a new disposable email is as easy as opening the extension and copying the address. All emails sent to that address will appear in the extension and not your personal email - saving you from spam 🦸‍♀️
Hide your phone number
Upgrade to Inboxes Premium and get a new sms only number.
Say goodbye to unwanted calls, spam messages, and sim-swaps. The Inboxes App extension lets you create a disposable phone number instantly, without the need for a physical SIM card.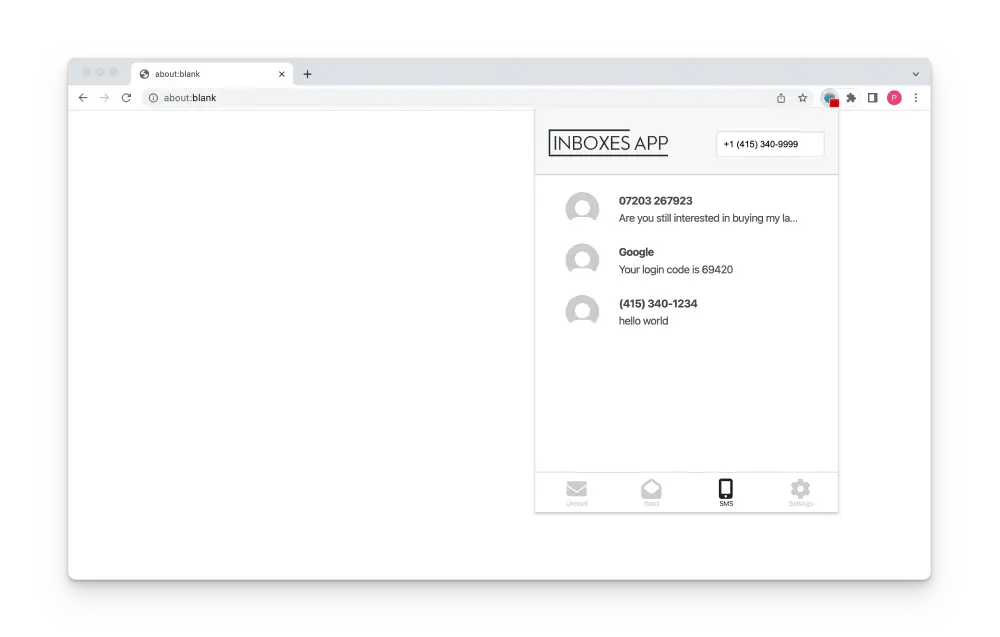 2,500,000+
emails not in your inbox
46,000+
email addresses created
2,150+
happy users